Travel broadens horizons, refreshes the mind and fosters new ideas and concepts. These are the main ideas that guided me in 2012 when I founded SONRISO. During my initial conversations with the team I formed this company with, I emphasized that its mission was to put a smile on the face of customers returning from memorable trips.
Boutique travel agency /
SONRISO is a boutique travel agency that stands out for its individual approach and exceptional customer service, as well as for fulfilling all requests – from stays in exclusive resorts and top hotels to exotic expeditions to the farthest corners of the world.
Tailor-made journeys /
Operating in the luxury travel segment, SONRISO specializes in cruises and tailor-made trips to any destination in the world. It works out of the box, offering unique ideas for the perfect "lazy" or active vacation and travel programs that are unique – all far from mass tourism.
Distinctions /
In 2016, SONRISO was Poland's first travel agency to become member of the prestigious Traveller Made organization bringing together the best companies of its kind in the world; since 2018 it has been member of SITE Poland – an association bringing together the best incentive travel specialists in our country.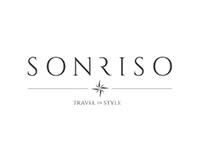 MEMBER OF