Nowadays, it is difficult to maintain harmony and balance between family and work life, especially when running a business. That's why in 2011, my wife and I opened WEZAJ, a resort whose idea was to create an asylum for other families, where they can isolate themselves from the outside rush and just spend time together.
Away from the hustle and bustle /
WEZAJ is located in a unique place – on the edge of Zatom Nowy village, in a picturesque valley of Warta river and in the heart of Noteć Forest. The location and close proximity to nature allows you to recharge your batteries, relax from the hustle and bustle of the city and make the most of your time with your loved ones.
Paradise for the little ones /
WEZAJ was created for the youngest members of the family, for whom special playrooms were arranged in selected cottages. However, by far the biggest attraction for children is the Enchanted Garden – a fairy-tale playground with a huge number of toys, slides, swings and trampolines.
Year-round recreation /
The complex consists of 12 cottages, open all year round. In the summer, it's the perfect place for a family vacation in the land of a hundred lakes. In spring and autumn it is a paradise for mushroom pickers and fishermen, and in winter for lovers of winter swimming, making snowmen and carefree walks in the snowy forest.
Attractions for guests /
enchanted garden with an attractive playground for children
sports field with a place for netball, ping-pong and badminton
intimate beach on Lake Barlin
possibility to organize a canoeing trip, a ride in a carriage
numerous hiking trails, bike paths leading to local tourist attractions
Distinctions /
Many years of work and commitment to creating a unique atmosphere of the resort were appreciated by professionals of the hotel industry, awarding the certificate "Gold Standard in Customer Service" and the distinction "Family Friendly Hotel".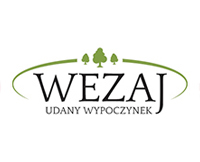 DISTINCTIONS